Linerless Labels Applications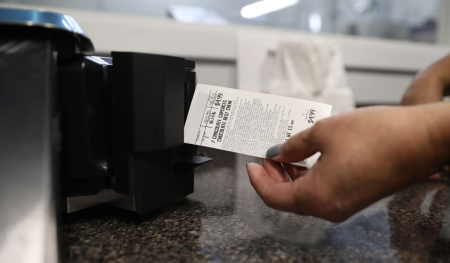 You may or may not have heard of linerless labels.  If you haven't, in a nutshell they are pressure sensitive labels that have no backing.  While they have many benefits, we wanted to outline what industries benefit the most from linerless – so who uses linerless labels?
Linerless labels are ideal for industries that are looking to expedite operations, while also making a positive impact on the environment.  Because there is no liner backing with linerless, it's easier (and faster) to apply linerless labels and there is up to 50% less waste.
Some of the industries that benefit from linerless labels include:
Warehousing and Transportation – Efficiency in warehouse and transportation is key.

 

Because linerless labels don't need to have the back peeled off, labels can be applied faster and improve productivity.

 

No liner backing also means there is less of

 

of a slip hazard, as these backings tend to fall on the ground.
Retail – Supermarkets are another large industry ideal for linerless labels, as the leading scale and printer manufacturers support linerless.

 

Linerless labels can be found in fresh food departments, such as the meat, bakery or deli departments.

 

These labels need to be customized based on weight, product type and nutrition.

 

We are now also seeing printer manufactures join these areas with linerless label support, for integration into e-commerce ordering systems.

 

Since linerless labels are generally continuous and auto cut to size, they limit the amount of label waste and allow for future regulatory requirements to be printed on the labels.
Quick Service Restaurants – These businesses need to fulfill orders in a short amount of time and linerless labels can help in that process. They can be used to label products or seal containers efficiently, while carrying important order information to the customer.
We'd love to help you find the best linerless product (and printing equipment) for your needs.  Please reach out to us today.